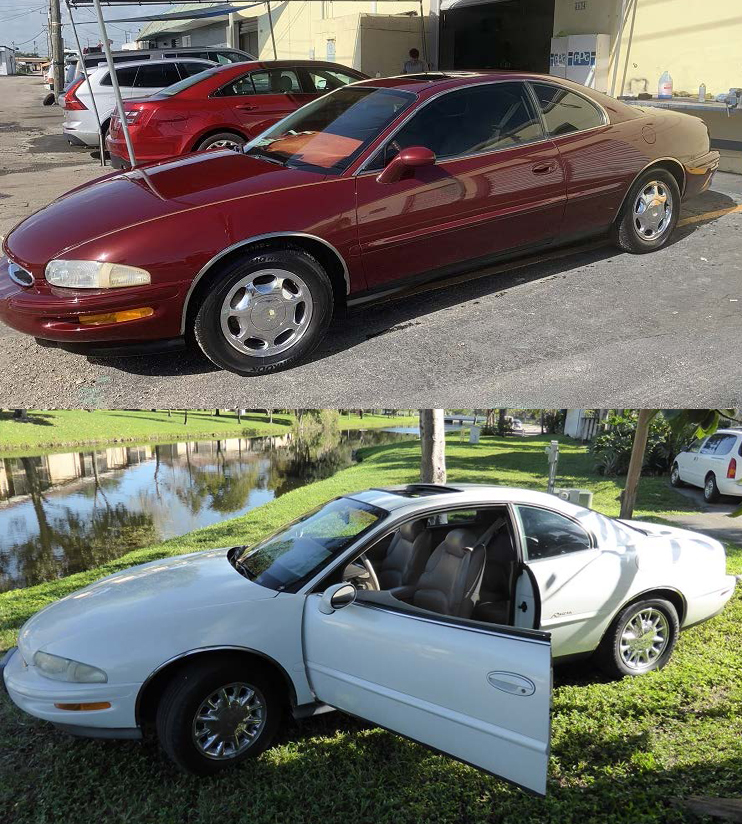 I began driving the Buick Riviera in 1995 when the first Riviera #8 generation last year of the Buick luxury sport coupe Riviera. Here are just a couple of the Riviera's in my collection. My Dark red last owned 1999 now with 240,000 miles and running better than new with intercooler added. The White Riviera had 174,000 miles on it and had a new engine installed with an intercooler added and all components repaired or replaced, runs great!
Last of an American icon, the Buick Riviera. Cars of today cannot match this luxury sport coupe, and until you actually drive one you cannot understand the beauty of this car. GM took all the defects from previous years and tweaked the 1999 Riviera. So unique is this car many parts from a 1998 will not fit a 1999.
Secret to buying collectible automobiles BUY before it becomes a collectible.
Dave Pressler