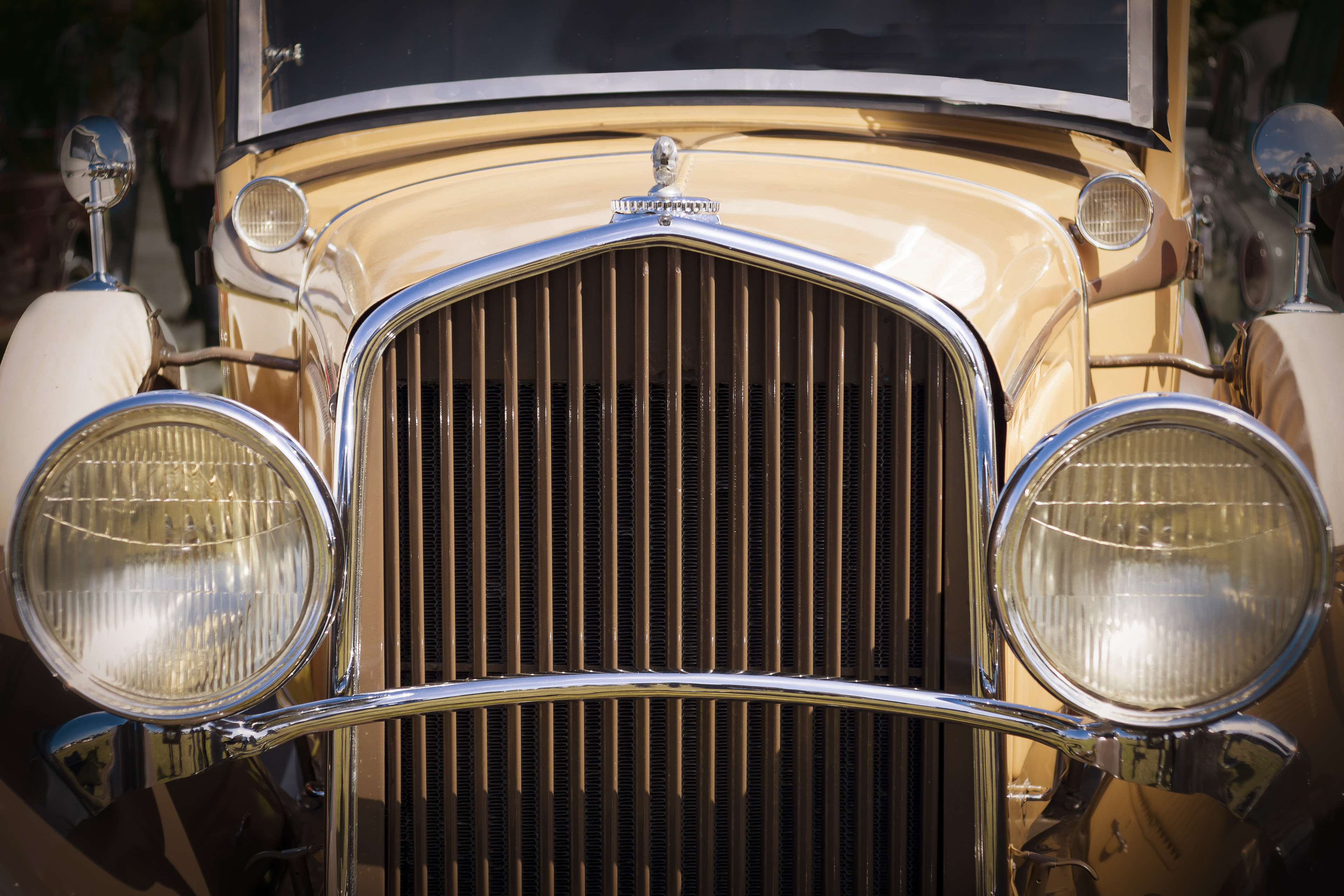 "Come on, there must be a Ford guy out there somewhere," the auctioneer announced sharply as bidding stalled at $3,500 for a beautifully restored Model T.
Years ago we traveled nearly 250 miles to attend an auction of two private collectors who, before their deaths, amassed a collection of DeSoto automobiles that included at least one example of every year they were manufactured (1928–1961). Chris and Connie Binder of Spencer, Iowa, had quietly built their collection of DeSoto cars. They faithfully restored many and routinely serviced all of them. The Binders shared the knowledge of their collection with only a few of their closest friends and fellow enthusiasts over the years, choosing to enjoy their passion for the make mostly with each other.
After Chris passed away in 1994, Connie held onto their beloved DeSoto collection, perhaps to keep the memory of her departed husband alive, or simply to continue their shared passion alone. In 2006, Connie joined her husband, but not before clarifying that her last wishes were to keep the collection together if possible, or auctioned off with the proceeds benefiting their church.
I have to admit, I have a soft spot for the brand as well, after purchasing my first DeSoto with my wife only two weeks after we married. The words of my in-laws still rattle through my head some 35-plus years later: "You kids can't afford that! You'll just end up having to sell it…" Many cars have come and gone over the years, but our '31 DeSoto Model SA remains. Perhaps it symbolizes our resolve, or maybe we share some of the same passion that fueled Chris and Connie for so many years.
The long walk from where we parked our truck to the auction location revealed license plates from nearly every state as well as Canada, a fitting testament to just how strong the pull of brand loyalty can be. The late October morning air was crisp as the sun slowly rose over the parking lot, revealing the broad collection of DeSotos.
As we methodically worked our way through the rows of cars, stopping at each for a photograph, it soon became apparent we were not alone. In fact, fellow enthusiasts who shared our interest for this forgotten marque surrounded us. As stories and insights were shared, I couldn't help but think of how proud Chris and Connie would have been, knowing they had brought so many enthusiasts together. Many had traveled hundreds of miles with no intentions of buying, but rather for the once-in-a-lifetime opportunity to view the Binders' impressive collection and, for a moment, share in their life's passion.
Whether you're a Ford, Chevy, or MoPar guy or gal, take the time to share your passion with fellow enthusiasts at local car shows, swap meets, cruise nights, and on your Club website (classiccarrestorationclub.com). You'll likely find the experience just as rewarding as any night in the garage. Despite our differences in brand loyalty, we're all car guys.