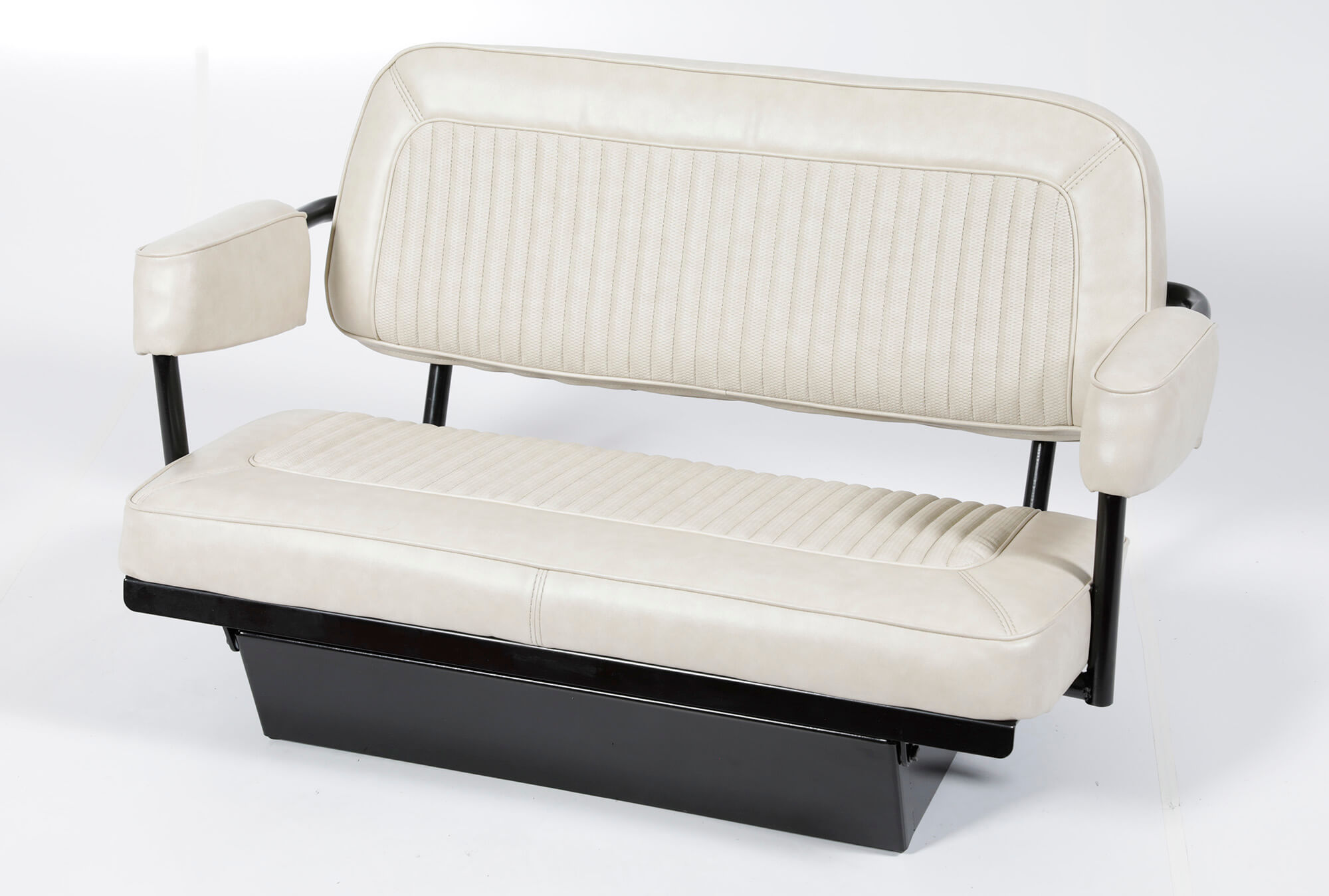 Early Ford Broncos are hot in the collector car market, but finding one with the original rear jump seat still in place can sometimes be tricky.
The great staff at Distinctive Industries answered the call with their release of the new 1968-77 Ford Bronco assembled rear jump seat with storage compartment.
Based on original style Bronco Rear Jump Seat with the added feature of a forward tilting seat frame that gives you additional storage. Single button release with an assisted gas strut to help lift and hold seat in its forward position.
Fully assembled, ready to install. For more information visit: www.distinctiveindustries.com
One

Response to "Bronco Rear Jump Seat"