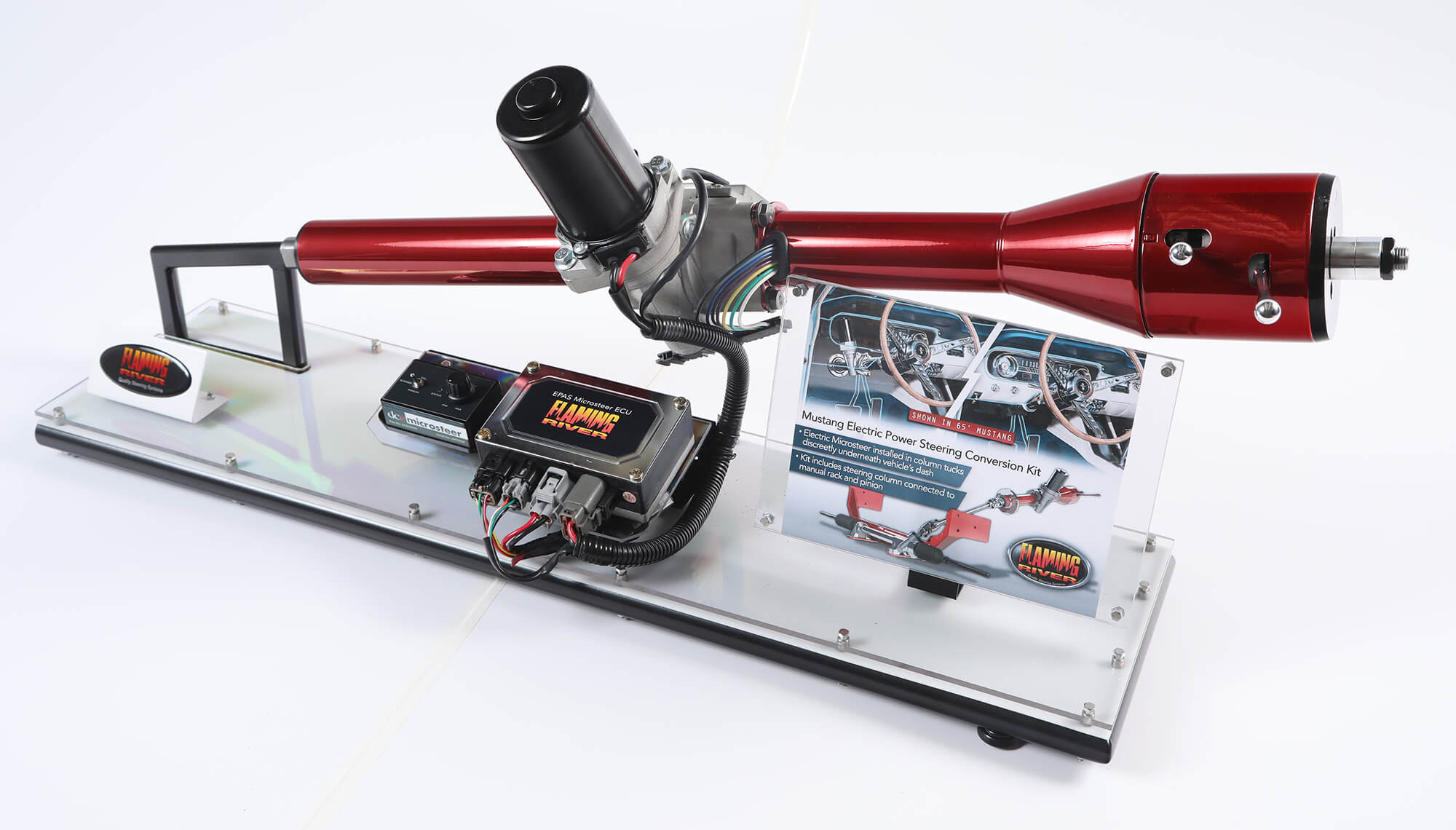 Flaming River has recently released a new electric power steering (Microsteer) kit for 1965-66 Mustangs and is assembled with the column to provide easier steering effort.
The kit comes complete with a quick ratio, full turning radius manual Rack and pinion patented cradle for easy replacement of the stock steering box. The Microsteer unit and wiring is concealed behind the lower dash panel to keep the original look.
For more information visit them at: www.flamingriver.com or call 1-800-648-8022.
14

Responses to "Early Mustang Electric Power Steering"