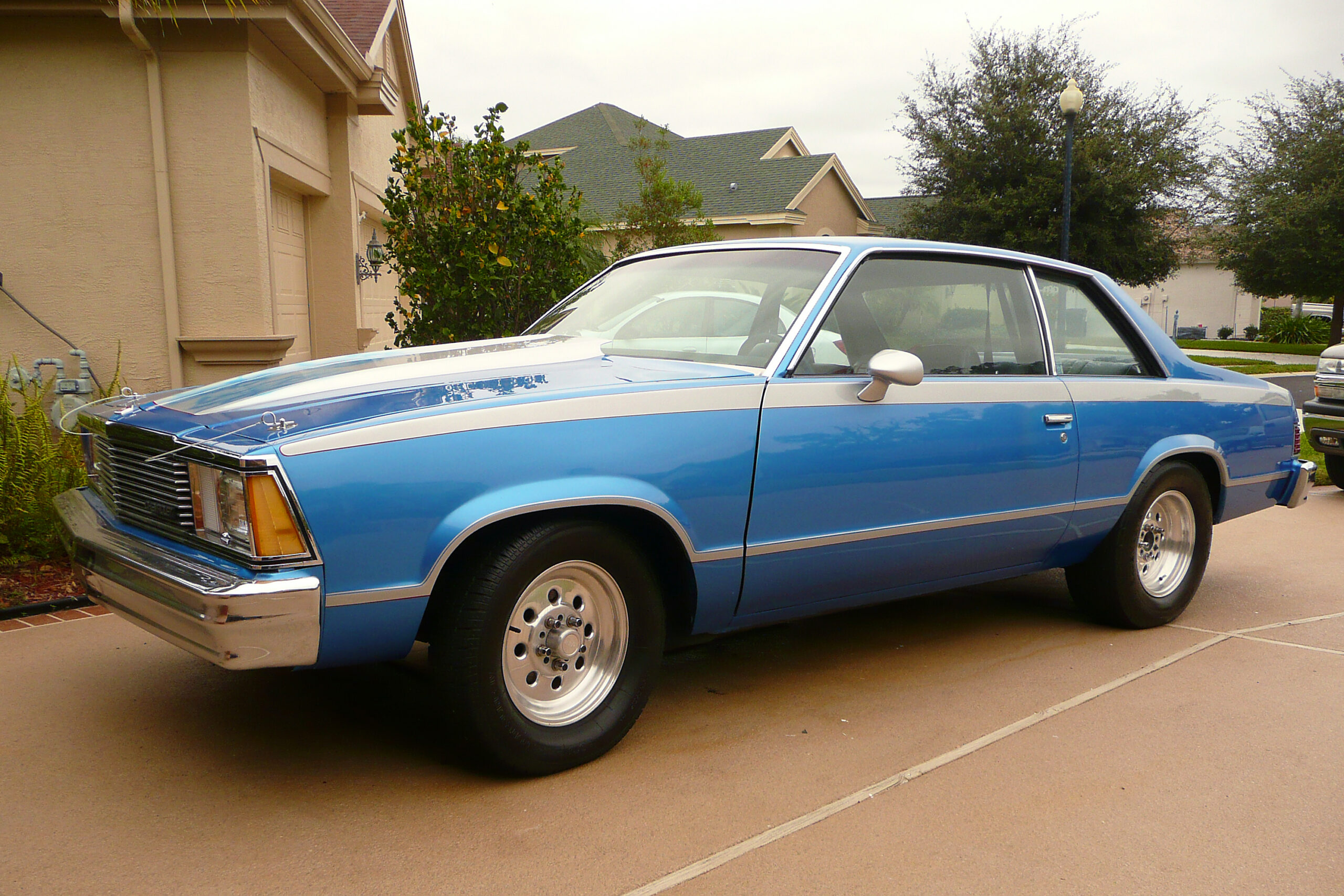 When I was younger I used to race, legally and illegally, in the N.Y. / N.J. area. I made some money and won quite a few trophies at the track. About 13 years ago, my youngest son, after asking me about racing and the Muscle car era I grew up in, asked me if we could find something to build together. I naturally said yes!
We found a 1981 Malibu 2 door coupe that someone had converted from a 6cyl. to an 8 but it was a mess! Cracked block, ragged out interior, rust, dings and dents. So, we bought it! Thank God I have friends that had a garage we could use and another friend who was a custom painter.
Anyway, we proceeded to tear the car apart mechanically and cosmetically and began replacing parts, building a 383 stroker small block engine, changing out the rear axle for a Ford 9-inch and put 4.10 rear gears in it, had the 350 automatic transmission beefed up and put a 3500 stall torque converter in.
In the meantime, my friend the body guy and painter, worked on the cosmetics of it. We went to help him with sanding, re-installation of the new interior, taping off, etc. We put disc brakes in the rear and had the motor dyno'd before installing it in the car. It produced 497hp at 5300 rpm's. We later updated the ignition, rebuilt the Holly 750 cfm double pumper and tweaked a few other things adding a little more horsepower overall.
Since then, my son has grown up, and is in The Air Force, eventually (when he gets a garage!) he'll inherit our special car.
Anthony Cuomo