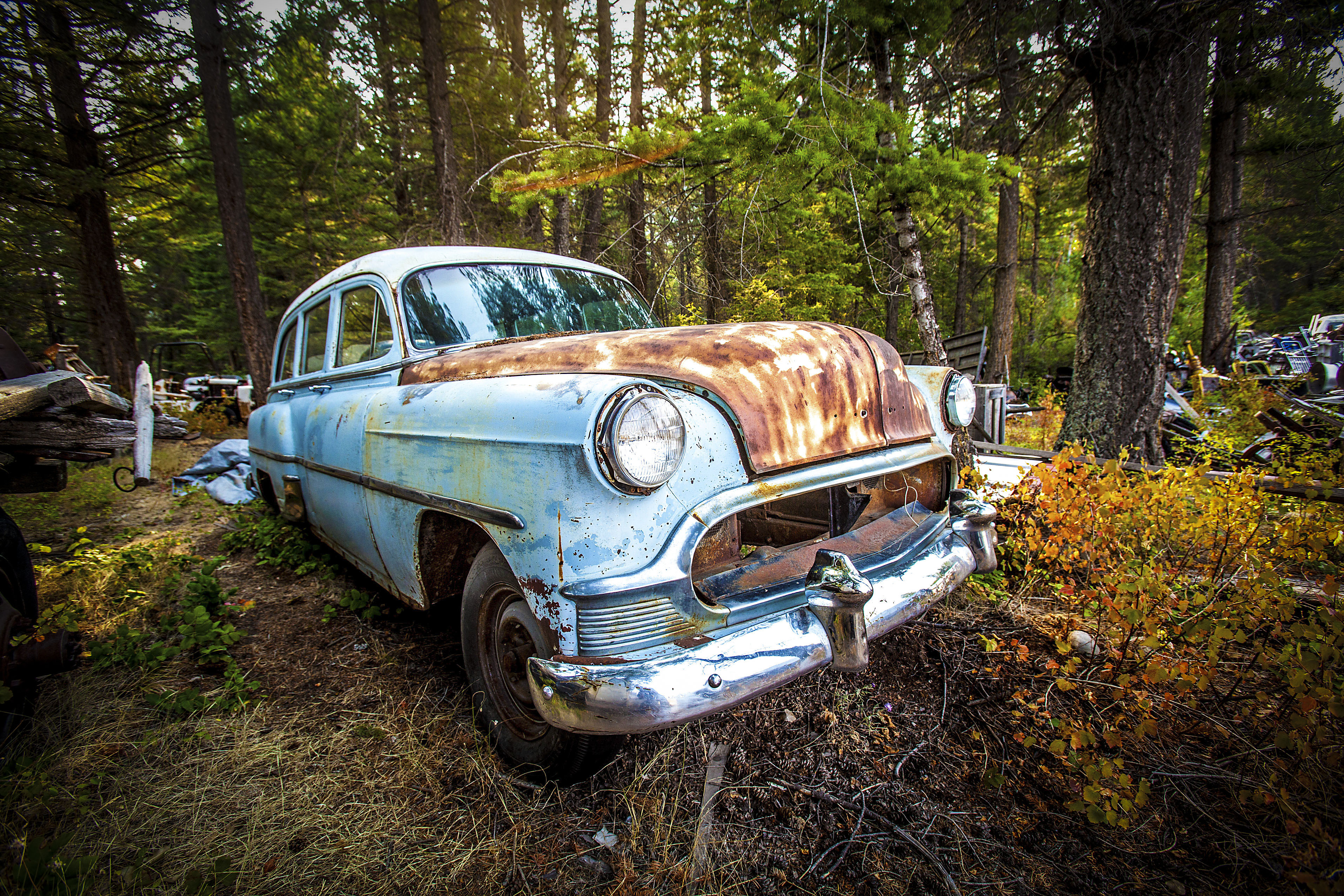 Opening the tattered manila folder, I carefully laid out the plans for my new garage addition across the counter for review by the City Planner. I'd gone through these same processes years before when I built my home shop, although now the rules had changed. Twenty years of progress had brought about restrictions in the size and number of buildings allowed on a single piece of property in my home city, regardless of the size of the property.
As I watched the Planner page through all of my documents, she stopped suddenly when she reached the site plan (a detailed account of the location of all of the buildings on the property.) Stabbing her finger into the page before her, she asked, "What's this?" while pointing at the shop located near the back of our property. I began to explain that it was my hobby shop, where I store and restore my vintage cars.
At this very moment, the expression "eyes rolling back in their head" really meant something to me. By her tone and demeanor, I knew I'd suddenly lowered my social standing in the community by admitting I was, in fact, a "car guy." I questioned her on the city's need for such restrictive size limitations on garages. She replied, "We don't want people running businesses out of their garages."
I resisted the temptation to argue the point while she busily piled up the forms, checklists, and procedures that must be followed to request the variance from city code.
Seated at my kitchen table, I began to dive into my new pile of garage homework. I stopped frequently as the words of the City Planner kept running through my head. I struggled to think of other hobbies and home businesses the city would place restrictions upon.
Several of my neighbors run businesses out of their homes. Custom golf clubs are crafted nearby, metal is sculpted across the street, accounting is accomplished down the road, and daycare is provided from several homes in my neighborhood. What had the "car guy" done to warrant such negative attention from the city? I have little doubt there are those car enthusiasts who have pushed the envelope and tolerance of their neighbors further than it should be.
Good stewardship of our hobby must begin at home. A driveway or yard full of inoperable collector vehicles can be considered an eyesore. Choosing to hammer out that dent, or feeling the need to fire up that newly-built engine late in the evening (with open headers, of course) can all fuel the fire of those seeking additional regulations on our hobby.
At times, we can all get wrapped up in a project and forget about how our actions may be affecting others. A little common sense and common courtesy will ensure future generations will have the opportunity to enjoy our hobby as much as we do.
27

Responses to "Good Neighbors"