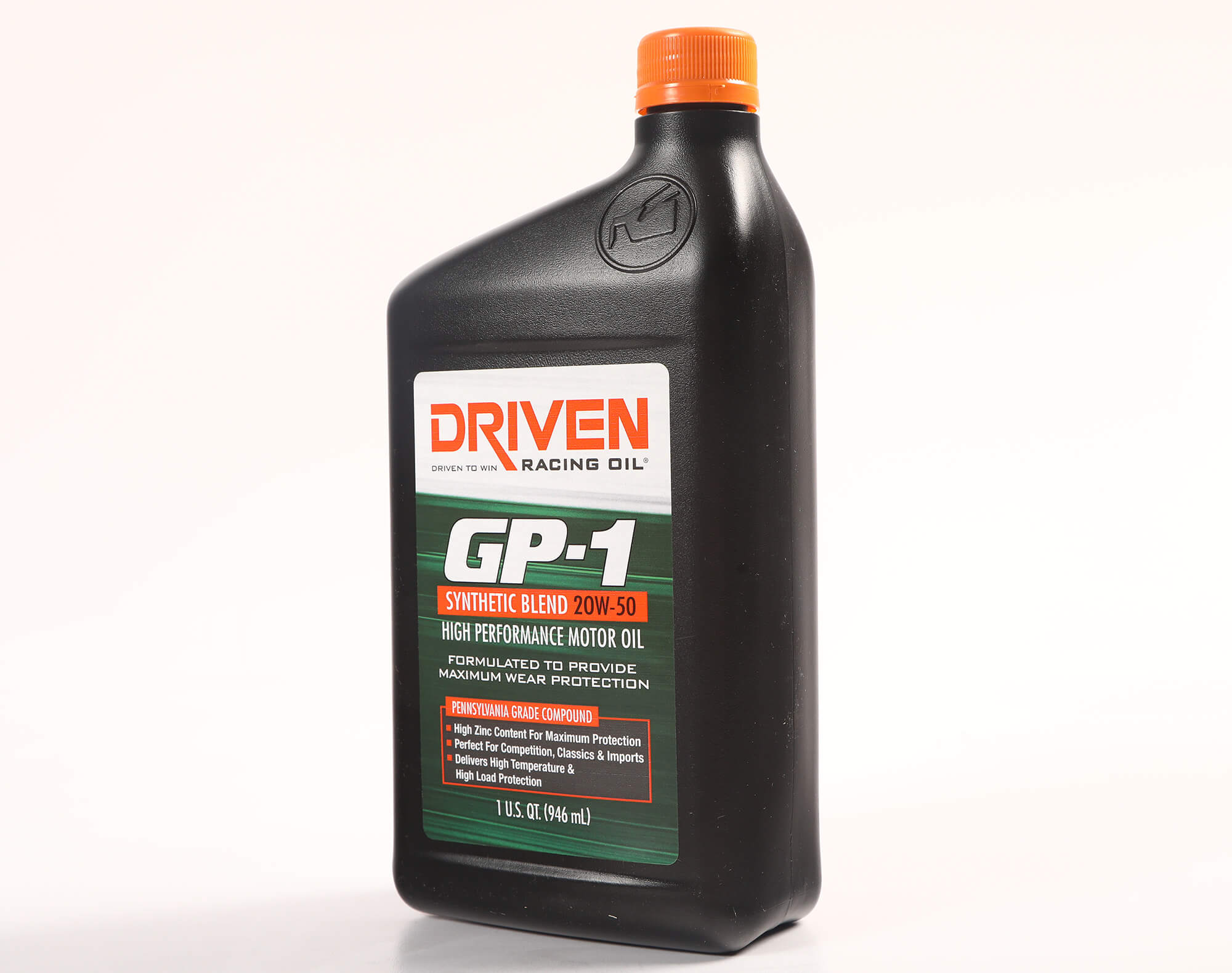 Finding good synthetic oil that has the zinc protection classic car owners demand can be challenging.
The crew at Driven Racing Oil has answered the call with their GP-1 line of Synthetic Blend High Performance Motor Oils they are uniquely formulated from Pennsylvania Grade Petroleum, compounded with a high zinc additive package to deliver maximum engine protection.
GP-1 is designed for competition, classic cars and imports. Available in 20W-50, 15W-40, 10W-30, 5W-20, 70 Grd, & Conv Break-In 30.
For more information visit: drivenracingoil.com
20

Responses to "High Performance Motor Oil for Classic Cars"