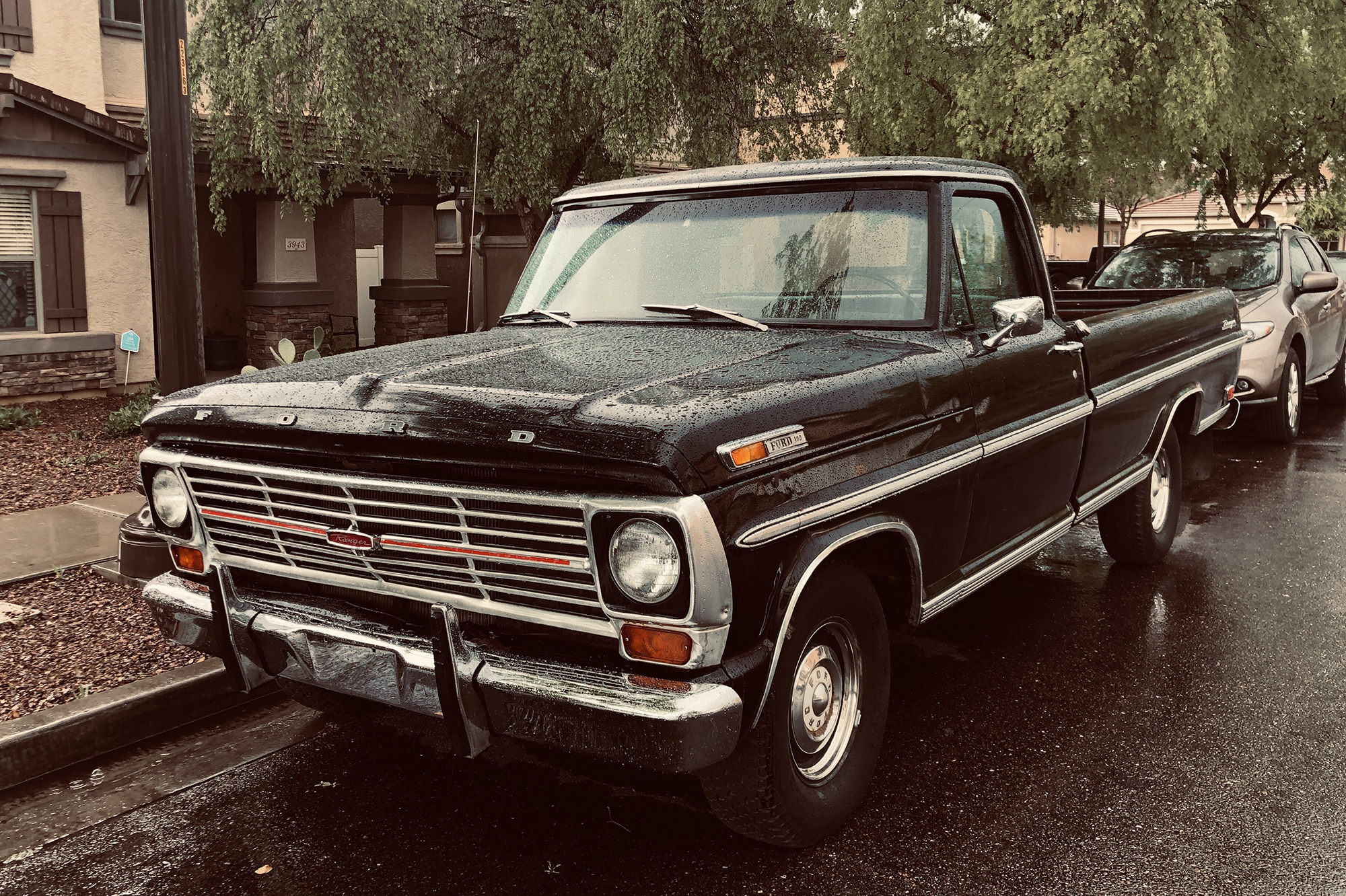 Reflecting back on my life I found myself reminiscing about the times spent in a garage with friends working on my 1971 Datsun 510 and 1972 Chevrolet Chevelle. Both cars long gone because of life events I longed for another project… or two. So I bought a 2000 Yamaha Road Star and a 1969 Ford F-100 Ranger.
All original the F-100 has a 360 cubic inch engine under the hood, and is the long bed 4×2 configuration. The F-100 is my daily driver while I work on the Road Star… once the Road Star is completed I will start a serious off frame Resto Mod of the F-100 with cool features like a raised bed and pulley system that loads the Road Star into the bed.
Never before had I taken on projects that required more skill than just "bolting on" a modification. I have to learn new skill sets like welding and body work, and engine performance customization, Transmission and Suspension ins-n-outs and step out of my comfort zone.
Jeff Biggs