Q.
I'm restoring a 1962 Pontiac Catalina four-door sedan. This is my first time restoring a classic car and I need help with things like what other vehicle would interchange parts. Needless to say, I have searched the web quite a lot and can hardly find any information for the car.
I want to replace the front drum brakes with disc brakes—what other vehicle would have the parts required?
I need to replace the trunk pan—would two-door pans fit the same?
Would it be better to sandblast the body or have it dipped?
I appreciate any help you can send my way.
-Hector Losier
A.
Congratulations on your decision to enter the car restoration hobby, and the '62 Pontiac Catalina is a great place to start. Yes, you'll need to do a little more digging to find parts for your car—unlike our friends with Mustangs, Camaros, and Tri-Five Chevys, but when you're done, you'll have a distinctive car like few others in any show.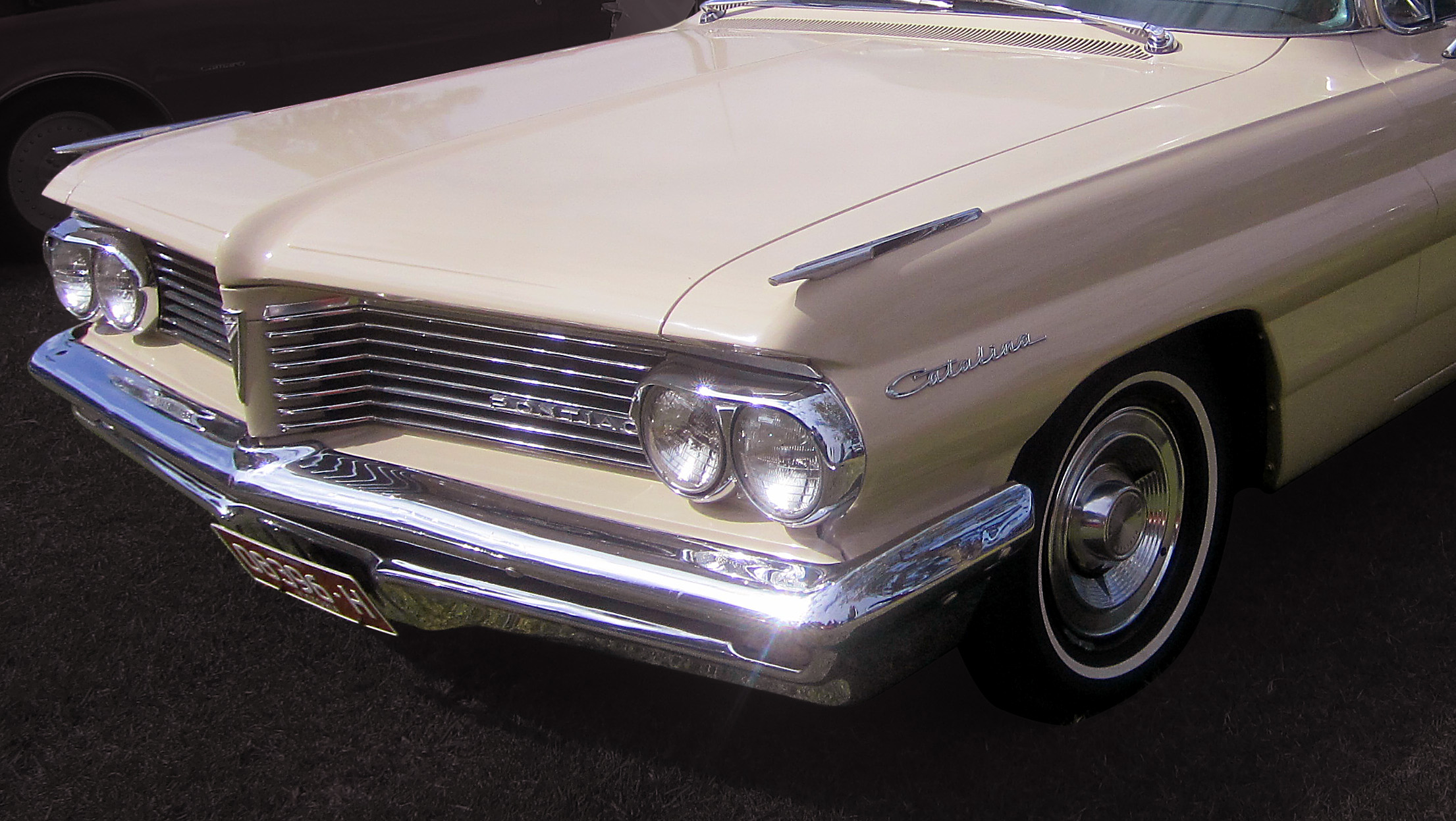 Finding parts for these can be a challenge, but not an overwhelming concern. Your Catalina shares many mechanical parts and some body parts (like glass) with other GM full-size cars of the period. A great place to start is to get a Hollander Interchange manual that covers your years. They do offer a set of manuals that specifically cover 1954–1966 passenger cars and light trucks.
Here is a link to their site: http://hollanderinterchange.net/
There are multiple resources for brake conversion for your ride, from component sources like those offered by Scarebird or complete brake conversion kits like those offered by Master Power Brakes. Both of these manufacturers and many others will get the job done.
In my experience, the trunk pans on two-doors are almost always the same as the four-doors. I am not personally familiar with the '62 Catalina, but I suspect that is the case, and it may even share the same trunk floor as other GM full-size cars.
Media blasting versus chemical dipping? There is a subject that could easily burn through a 12-pack between car guys. I have done both. Chemical dipping is extensive… if you plan to do the whole car, it will have to come off the frame and be stripped clean. Dipping is a lot of work, time, and expense, and I would only recommend it for cars that will have significant value when completed. For most restorations I prefer media blasting, although it's important to find a blaster with experience blasting classic car sheet metal, as there is a skill to doing it right without warping the sheet metal.
Best of luck with your project!!
Wrench safe,
Mark