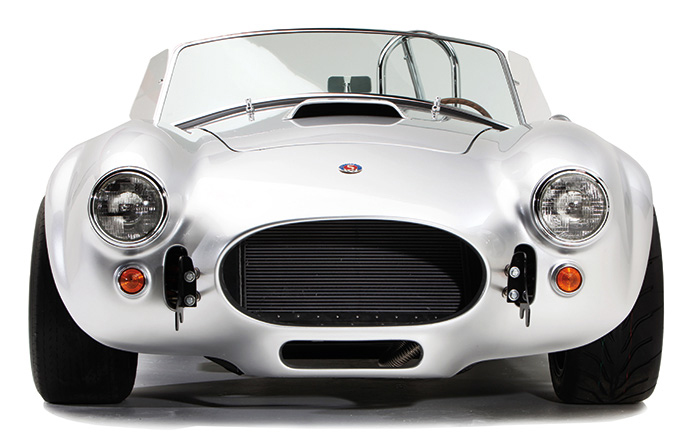 Q.
I have been restoring '65-'68 Mustangs at my house for 41 years. I have done 200 Mustangs and kept only a '65 Shelby, which took me seven years to put together.
Now at 63 years old, I have decided I would like to build a '65 cobra with my son. Please help me with some literature or parts I might need. Thanks.
A.
Assuming you want to build a replica of a '65 Cobra, there are many choices to consider. The first question of course is how much do you want to spend?
With unlimited funds The Kirkham Cobra is considered the BEST with an aluminum body, stainless frame and accurate details. Although with prices starting at 100k before adding a few options it may be too rich for many enthusiasts. Additionally, it is not really a kit, so it may not satisfy your need to build.
Arguably, many consider the ERA kit to be one of the better fiberglass kits available and have a solid reputation amongst enthusiasts.
Other Cobra kits you should consider include:
Factory Five Racing
Unique Motorcars
Hurricane Motorsports
Superformance
Backdraft Racing (www.backdraftracing.com)
Shelby Cars NW "CSX Continuation Series Cobras"
This is just a short list of manufacturers I am aware of that manufacture good quality kits. By no means is this a complete list and would encourage you to do additional research before making a buying decision.
Other things to consider:
Make sure you understand what parts you are getting. More complete kits can save a ton in gas just going to get bolts and it all adds up in build time lost.
Get a build manual and read it. If the manual is not good, move on.
When considering the opinions of others, determine if they were the builder or simply a buyer. Builders will know first-hand of any shortcomings in the kit.

Best of luck with your selection and build. Cobras are fun cars to drive and always draw their share of attention when sitting still.

Wrench safe,
Mark

8

Responses to "Scratch-Built Snake"