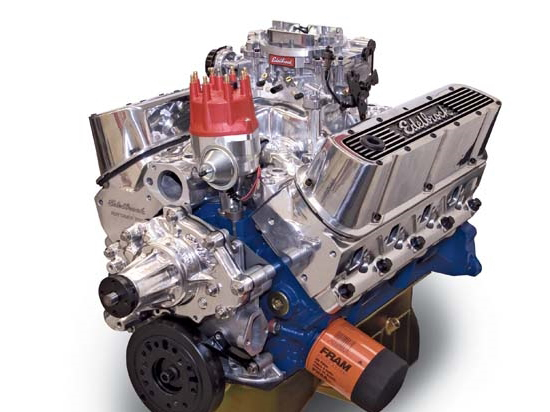 Q.
I have a 1965 Mustang with a 289 engine, bored 30 over, and was wanting to know how to modify the oil supplied to mostly numbers 1, 2, 5, and 6 valves. I've heard that there is a modification that can improve the oil to the front of the engine.
A.
Let me start by apologizing for the delay in my response, as we felt the need to check our reply with several professional engine builders first. Your request caught us a little off guard, as the Small Block (221/260/289/302/351 Windsor) Ford is actually known for its robust Main Bearing Priority oiling system. So we felt compelled to check with a few associates who regularly work on these engines. We contacted Clay Witt at Cottrell Racing engines, Jim Hall at TPIS, and Bob Wilson at RJ Restorations, just to see if there was something we were missing here. All agreed the Small Block Ford is a solid engine with excellent oiling characteristics for most street and performance driving. Most agreed the only weak link was the oil pump drive rod, and recommended using an ARP drive rod to replace the stock unit. They all also recommended using a stock style oil pump for street use and to avoid using high-volume or high-pressure pumps. It is true that the front cylinder rocker assemblies are the last in line in the oil system, but all agreed something has to be last, and under most street and performance driving, there is still ample oil delivered to the top end to do the job. Our collective next thought was: who published something contrary to this that made enthusiasts believe modifications were needed? Soon we discovered—a popular automotive TV show ran a segment on how to improve top end oiling by tapping into the main oil galley and running a copper line beneath the intake and up to the top end. To this, all I can say is, don't believe everything you see on TV. While you may gain improved oiling to the front rockers, keep in mind that means something else is getting less oil, and I would rather sacrifice rocker oiling than lose any Main Bearing oiling. Modifications like this have been around forever. Older Ford Y-Blocks were notorious for top end oiling problems and often remedied in the same manner, although the real problem was a narrow oil passage groove in the center of the camshaft. Jim Hall acknowledged that it would be a modification to consider if an engine was to be driven at high RPMs for extended periods of time, but he felt strongly that no modification was needed for street-driven performance cars.
Bottom line:
Use a high-quality, USA-made ARP drive rod, and don't mess with anything else, and expect thousands of miles of trouble-free driving.