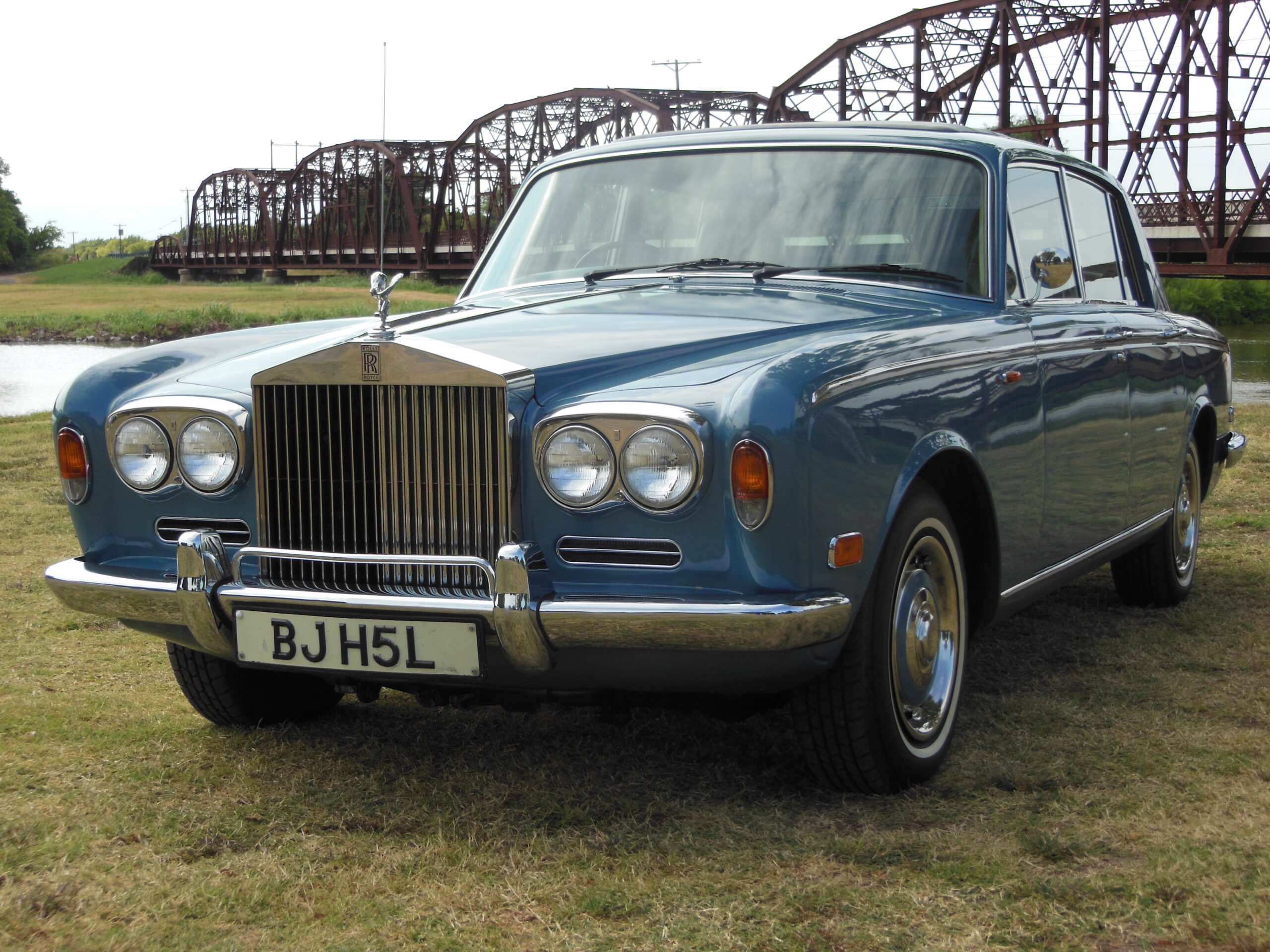 This photo is of my 1973 Rolls Royce Silver Shadow, taken on Rt. 66 in Oklahoma. She was originally purchased by Vogue Magazine in London and made it to America in 1984 to a banker in Ada, Oklahoma. His estate sold it to an exotic car dealer in Kansas City where I acquired her in 2014.
She is Caribbean Blue with tan leather interior and only 67,000 original miles. She has won several car shows and has been seen in two editions of Rolls Royce and Bentley Driver Magazine. I named her Queen Liz II as people continually asked me her name so I thought it appropriate given her royal British lineage.
The Rolls Royce is an incredible automotive creation and very complicated. She boasts an integrated brake/suspension hydraulic system which was quite revolutionary for the day. My particular model also boasts a leather sunroof which is quite rare. Indeed, she drives and rides like one is on a cloud, quite smooth for a 5000 lb car. She draws attention wherever I go and is the object of numerous selfies. She is quite the lady and a Queen in my collection. Thank you for the opportunity to share my ride!
JR Kelley