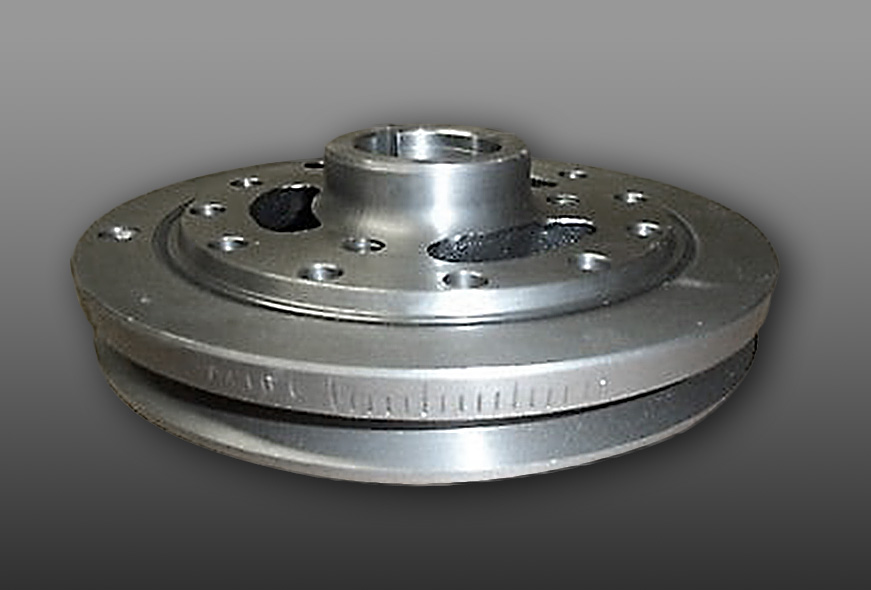 Q.
I have a 65 t-bird with a 390 and I just changed over to electronic ignition. It runs great and starts right up. No pinging or missing. I want to make sure the timing is right but I cannot see a timing mark on the balancer. I found the indicator but no mark. Is there any other way to check the timing to make sure everything is right on? I can't check dwell because there is no longer a separate coil.
A.
The timing marks can be tough to locate on the Ford 390's of that era, although I assure you the marks are there.
You must establish a timing mark on the Harmonic Balancer in order to properly time the engine. Sometimes the factory mark is not pronounced or filled with rust, grease, dirt, etc…
Clean, wire brush, sand, or whatever it takes to properly locate the timing mark.
It is possible to apply a new timing mark, but you would need to bring the engine to absolute Top Dead Center (TDC) on the compression stroke and mark the harmonic at the indicator. But this is really a last resort.
You are correct, there are no points to adjust anymore and therefore no dwell to set… that's a good thing.
Wrench Safe, Mark