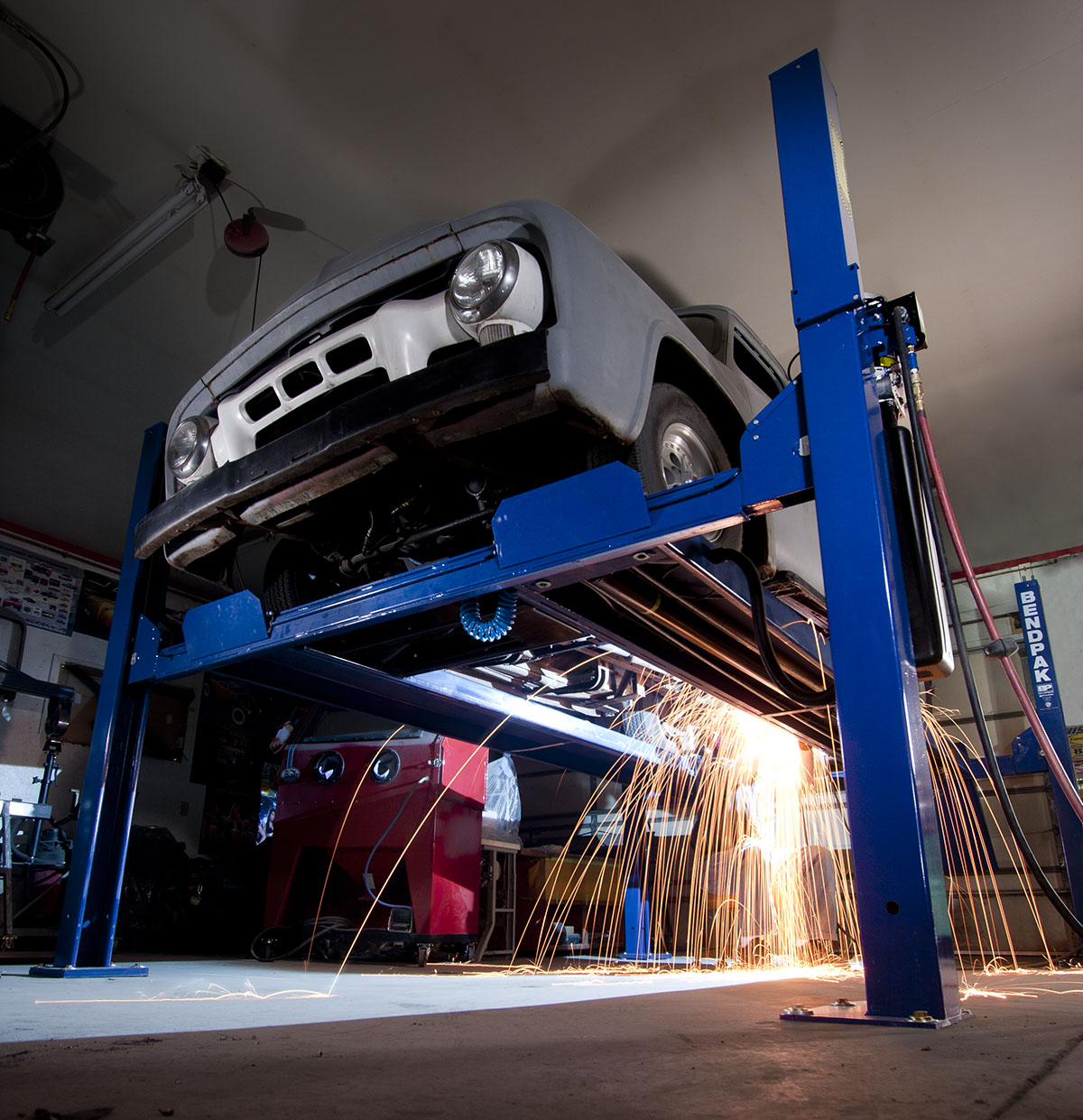 For most of us, our first encounter with a garage lift was during a visit to a corner service station. We marveled as the family car was magically lifted in the air, propelled by a huge single steel cylinder that emerged from beneath the floor. These goliath lifts existed only in the dreams of car guys, as the expense to install one in a home shop put them out of reach for most.
As the years passed, the automotive lift continued to evolve. Today, a variety of lift styles and price levels make adding a lift to your shop an easy choice. If you've ever jacked up a car, crawled on your shoulder blades, and discovered you had the wrong size wrench, or, if you've ever had the unfortunate luck of having a jack or jack stand slip, you'll understand that adding a lift to your shop will improve your productivity and make working on your car both more enjoyable, and most importantly, safer.
When I finally pulled the trigger and decided to install a lift in my shop, I was surprised by the number of choices available. There seemed to be countless lift manufacturers all claiming their lifts were the best, that their products were just as good as others but at a lower cost, or that their products had a feature the others did not. After much deliberation, common sense prevailed. We knew we wanted to buy from an established company with a solid reputation and good customer service that offered accessories for our specific needs. It was also important that the lift carried certification from an independent testing company.
CHOOSING A LIFT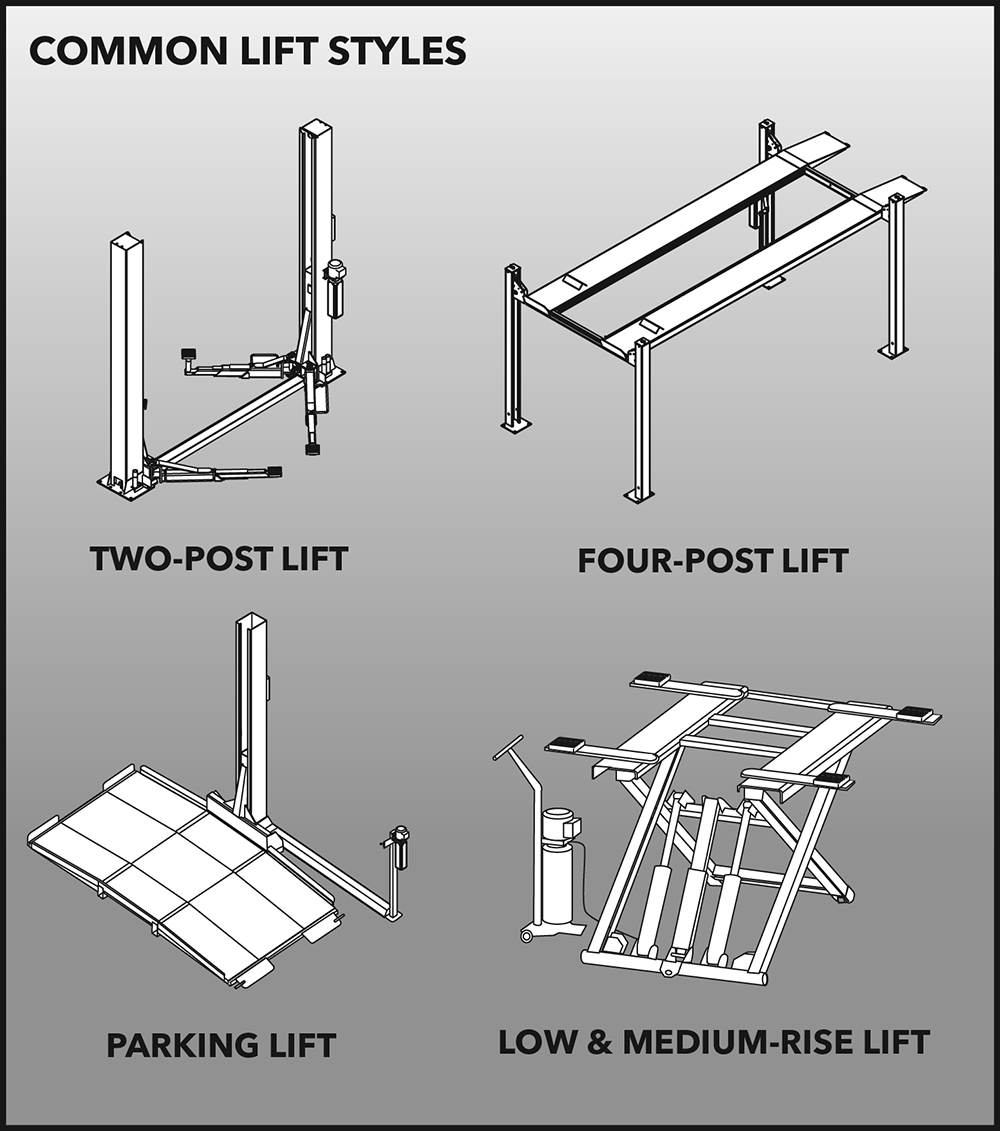 TWO-POST LIFTS
Perhaps the most common in service garages today, this style of lift allows full access to the undercarriage of the vehicle. They are designed to lift the vehicle by the frame or the factory lift points. Their advantages include easy service of wheels, brakes, and axles. Care should be taken to ensure the weight is centered when placing a car on this style of lift. Most require a minimum of four inches of 3,000 psi concrete and a 13-foot ceiling height.
PARKING LIFTS
These styles of lifts have become popular with hobbyists working with limited storage space in their garage. The solid lift floor and design make them a poor choice as a service lift, but if your needs are simply to get your favorite toy out of the way to make room for the daily driver, they've proven themselves as a viable solution. They're available in several styles from single-post to four-post design.
FOUR-POST LIFTS
These are the most popular for home shops. Most lift manufacturers offer caster kits that allow the lift to be moved once it's fully assembled. Jack trays, jacks, and a host of other accessories are avail­-able to aide in wheel, brake, and other service work. Most require 12 feet of ceiling clearance at full height.
LOW & MEDIUM-RISE LIFTS
Popular in many body shops and wheel and tire service stations, low and medium-rise lifts have gained popularity with car enthusiasts as well. Their compact design and relative portability offer much more flexibility in the home shop where overall ceiling height can often be the largest restriction on lift style.
Lead Photo by: Matt Sprouse
58

Responses to "At Home Lifts Designed to Fit Your Garage Needs"