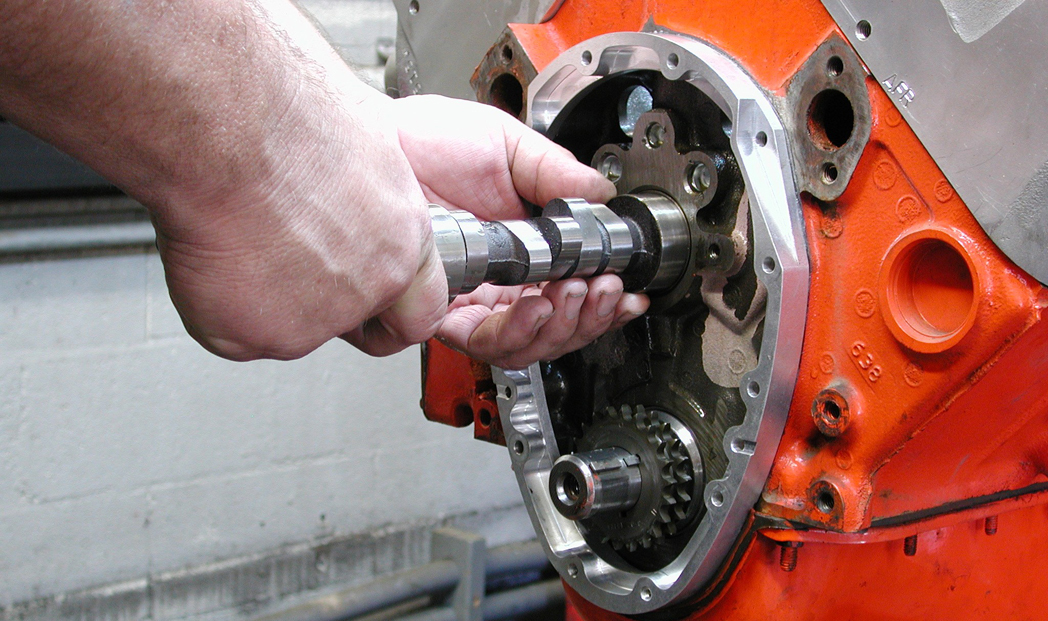 The lobe separation angle of a camshaft is often determined by the engine's purpose, its displacement and its compression ratio. A 350cu in oval track racing engine, for example, often runs on a narrow lobe separation angle of 106 degrees. In contrast, a smooth-running performance street engine might use a lobe separation angle of 112 to 114 degrees. Five-hundred cubic inch NHRA Pro Stock engines that rev to 11,000rpm operate on 116 degrees and 800-plus cu in Pro Stock Mountain Motors 120 to 122.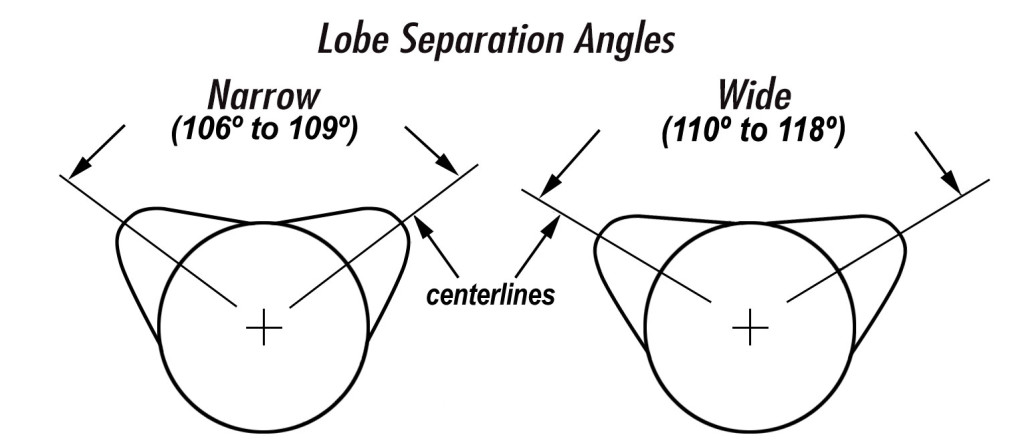 The lobe separation angle or LSA is the angle in camshaft degrees between the maximum lift points, or centerlines, of the intake and exhaust lobes. The lobe separation angle or LSA is the angle in camshaft degrees between the maximum lift points, or centerlines, of the intake and exhaust lobes. It affects the amount of valve overlap; that is the brief period of time when both the intake and exhaust valves are open. A narrower LSA adopts more overlap and with it a lumpier idle and a narrower more specific power band. The narrower separation makes the engine sound choppier. Some engine specialists refer to it as that 106 sound—the NASCAR Cup and short track oval sound where lobe separation is set at 106 degrees. Its primary influence is to impel urgent acceleration off the turns when the throttle is opened. A wider LSA, on the other hand, reduces valve overlap, offering better idle and cruising qualities. Supercharged engines typically benefit from a wider LSA because they don't require as much overlap for exhaust scavenging as does the naturally aspirated engine.

"Changing the lobe separation angle," says Doug Patton of Pro Line Race Engines, "changes the amount of overlap that exists during the time the intake and exhaust valves are both open. On a naturally aspirated engine, the lobe separation angle has an effect on whether the engine reaches peak torque a little earlier or later in the rpm range. Typically, narrower lobe separation develops peak torque at lower rpm and widening the separation tends to build peak torque higher in the rpm range. Nitrous engines, which make plenty of power and torque, often run wide lobe separation angles to moderate cylinder pressures and temperatures."Lobe separation angles," he continues, "are influenced by the camshaft grind. If a street car has smaller lift (the amount the valve lifts off its valve seat) and duration numbers (the degrees of crankshaft rotation for which the valve is held open) they might run 112 or 114. Widening their separation angle helps increase upper rpm power output. Alternatively, if you are running a bigger camshaft to gain maximum top-end power, cam makers often suggest reducing the lobe separation angle to recover power lost in the lower rev range."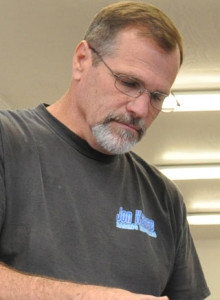 Tellingly, when engine builder Chuck Lawrence received the order to bestow a 520cu in big-block Ford with the sound of a Pro Stock engine, he replaced the normal 112LSA hydraulic roller cam with one of 108LSA. "The result sounded wonderful," said Mr. Lawrence, "but it didn't rev as enthusiastically and it made 30hp less than normal!""If you changed the lobe separation of a street engine from 112 degrees to 106 and didn't do anything else," says Jon Kaase, "the engine would idle a lot rougher and generate worse exhaust emissions largely because of unburned fuel." In conclusion, lobe separation angles change the amount of valve overlap, which affects many performance factors particularly idle quality, peak torque that can be moved from a lower rev range to a higher range and power bands that can be narrowed or broadened.
Source:
Erson Cams,
Moore Good Ink